Medicine Objects
I use many different tools in my practice. In the making and construction of tools there is also a deep investment of energy, so each item becomes so much more than itís apparent end result. A Rattle or Medicine Pouch is not simply a rattle or pouch but is a tool full of my own energy, or that of the person who made it. We each leave energy on that which we come into contact with. Energy can also be willed into objects and in doing so, they become energised for that purpose. I use many different objects and below are a selection.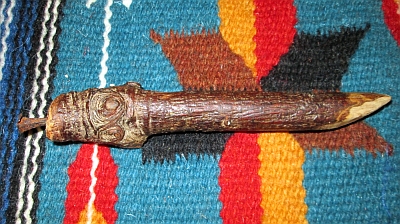 19th Century Prayer Stick with original antique nail. Circa 1860-70s.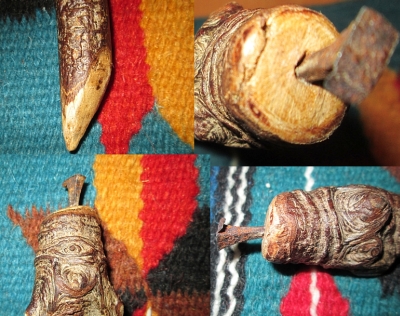 The top right image clearly shows the classic 1800's nail. The lower left image shows a very clear Spirit face, captured in the wood. There is a very clearly define eye, a large nose beneath and amouth below this. Perhaps this was why the stick was chosen.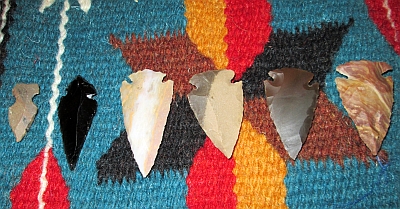 A collection of modern arrowheads. I use these in my healing work.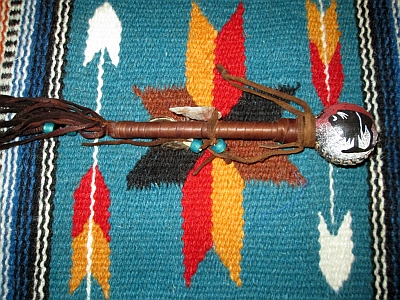 Buffalo Rattle. Made by Victoria Cayaditto. Navajo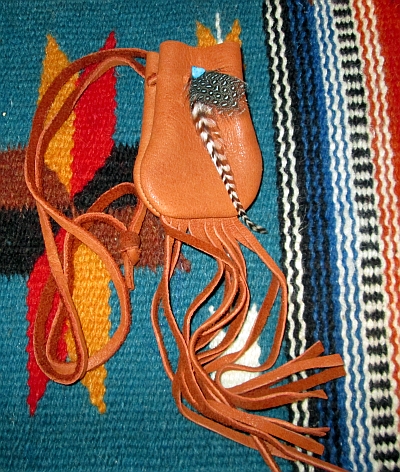 Buffalo Leather Medicine Pouch. Lakota.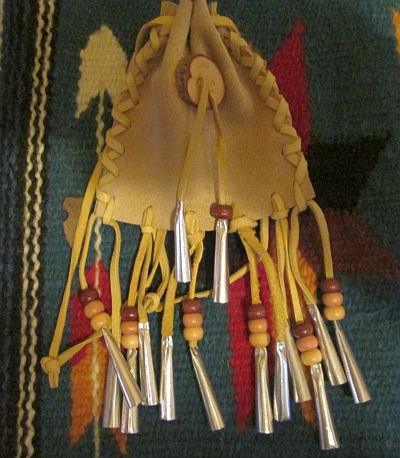 Leather Medicine Bag with woods, beads and jingles.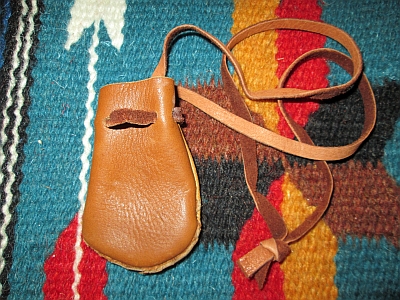 This is a Navajo made Medicine bag. The bag is constructed from two different pieces of leather.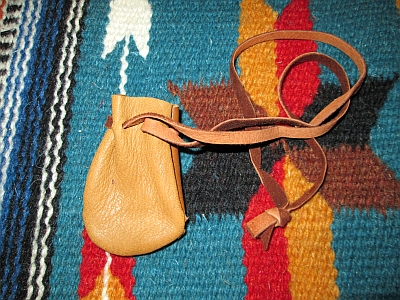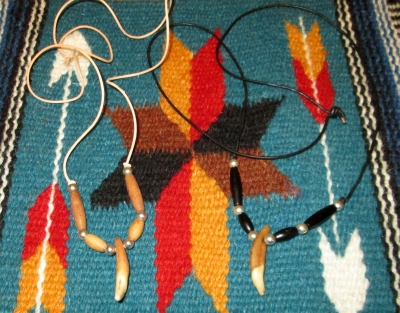 Two Wolf Fang and Buffalo bone necklaces. Apache made.